Come and be a part of this adventure.
YWAM Zion is a vibrant base that seeks to be constantly filled with the presence of the Lord through our worship, intercession and everyday life. We are placed strategically in the North land area of New Zealand and carry a vision to see revival spreading throughout this nation and the rest of the world. Both staff and students are being raised up as spiritual warriors with a passion to reach this generation, and fulfill the great commission.  

Our Discipleship Training Schools
Choose your DTS !
Grow in intimacy with God. Discover more of your purpose. Put your faith in action.
Join the challenging adventure with God and your fellow Adrenalin junkies and get a taste of what New Zealand has to offer.
From soft acoustics to heavy metal, rap to blues; if you love music and love to worship God through your talents, then this stream is for you.
If you love sun, sea and sand, then grab your bibles and boards and come be a part of what God is doing among the surf culture of New Zealand.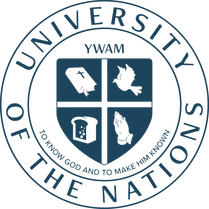 ACCREDITATION
 All our courses are registered and accredited by the University of the Nations (U of N) Kona, Hawaii.
U of N Website
A Great Commission Community
in New Zealand.
We are a multicultural, multigenerational community committed to Christ, the Great Commission and each other.
We worship and serve, learn and grow, eat, pray and play together.
Encounter God
Encounter God like never before.
Grow in Holiness
Experience freedom and security through the cross of Jesus Christ.
Discover Purpose
Discover more of your calling and start living the life that God created you for.
Gain Perspective
See all of life from God's perspective. As you get to know God
Experience Belonging
Explore God's ways in relationships
Build a Foundation
Your prayer and worship is fueled as you encounter God in new ways.
I would never have imagined all that I discovered about myself and my Creator at Zion. I went to New Zealand to get away from my life, to start-over, and didn't ever intend to pursue Him, but He met me here. He brought me to a place of humility and uncovered my brokenness. Ever since then He has been gently rebuilding me into the woman that He created and cherishes. Zion was the first place that I met a community of sons and daughters who love their Father and want to change the world for His glory, and because of His love, and I am so stoked to now be a part of that. All I want to do is what my Father created me to do; to know His love, and to allow it to flow out of me like a sweet fragrance that the world will notice, wonder, and want.
I came here to find God and to know Jesus better . I wanted to know what my identity is in God. In Him we are pure. God is a loving father and he has only loving ways for us. We don't have to be afraid, because God cares about us and He loves us and He wants a relationship with us! To come here was the best decision I ever made.
Ready to Make a Change?
Start a DTS in New Zealand