The DTS (Discipleship Training School) is the foundational course of YWAM. The DTS seeks to bring you into a more intimate relationship with God. It also gives you an opportunity to discover your passions and your part in God's purposes for fulfilling the Great Commission. It is an invitation for those who love Jesus, love adventure, love the lost, and desire something more…
DTS Objectives:
To GATHER and CHALLENGE people to worship, listen to and obey God..
To INSPIRE and CULTIVATE growth in one's relationship with God.
To SHARPEN one's ability to relate to, learn from, and work with people.
To further EQUIP each one to serve God's purpose in their life calling.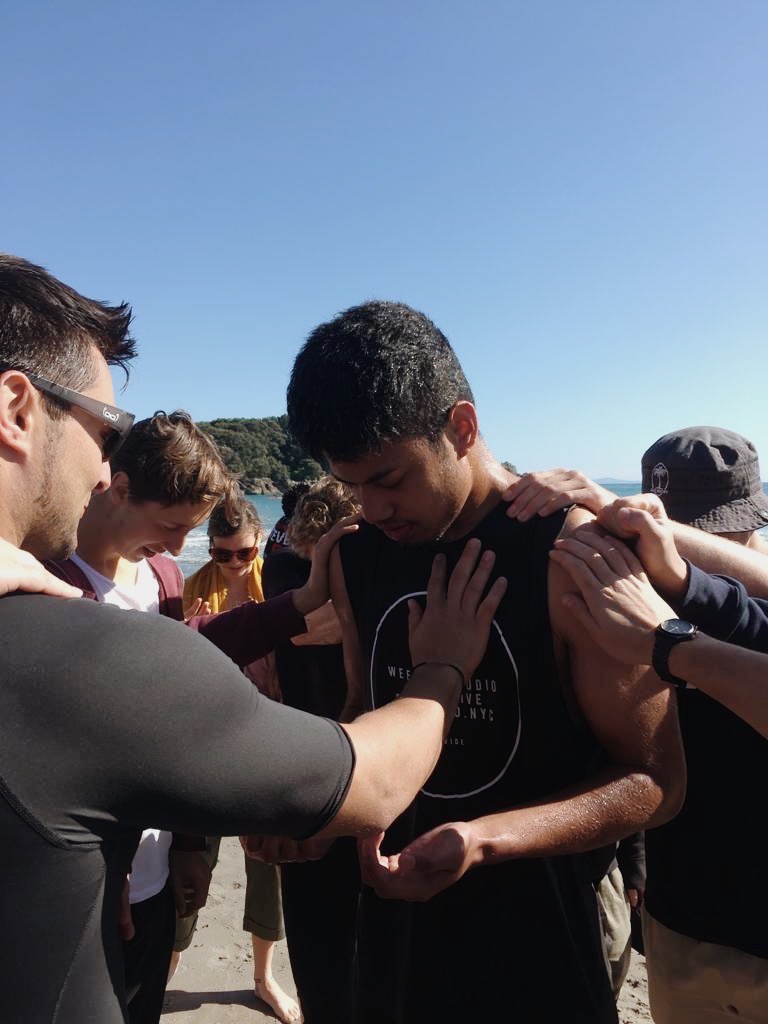 Lecture phase
The Lecture Phase is twelve weeks of intensive training and equipping for ministry. You'll receive a greater understanding of the Bible, yourself, and the Lord through multiple speakers sharing on various topics like: Hearing Gods voice, Holy Spirit, Spiritual Warfare, Relationships, and more.

We also include weekly Worship and Intercession, Individual mentoring, community outreach, and daily ministry opportunities. 
Once a week we invite the wider community to participate in our evening open night. This gives the students a chance to share what they have been learning and worship alongside the wider.community.
Outreach phase
The Outreach Phase is an opportunity to put into practice what has been learned through the first twelve weeks of DTS. This is done through teams praying and seeking the Lord for direction, and heading out to the nations.
This time is a chance to be fully immersed in a culture different from our own and partner with what the lord is doing in these locations. This could look like partnering with local missionaries on the field to help them achieve their vision, to joining in local projects or pioneering new locations.
Faith, obedience, and trust are essential for this phase as you are lead by the Holy Spirit, working in teams, and faced with new and exciting challenges.
Lectures
The first phase of DTS is lecture phase. Students have a variety of activities and topics that they explore both in and around the classroom. Topics may include: Father Heart, Hearing Gods Voice, Missions and Evangelism, Spiritual Warfare etc… The lecturers come from various countries and backgrounds, and offer differing teaching styles. Lecture phase differs between schools as we wait on God to direct us in what teacher and subject He wants for the students coming in.
Worship & Intercession
Cultivating an environment where worship and intercession become a natural part of every day life is done through both corporate and individual times of praise and prayer. We are a unique base that as the Lord leads us we run "burns" non-stop worship for 24-72 hours. We also have a 24 hour prayer house on base that has been in operation for more than 60 years.
Community Living
Our base functions as a community family, where we live, serve, and learn together. Meals are shared around tables in the dining room. With a variety of cultures and dietary preferences, students will always find something a little different to try. We have a large multi-shared bedroom accommodation block that overlooks the property. Sharing a room with others from different cultures and countries is a great way to learn, grow, share and form life-long friendships.
One on One Discipleship
While classroom environments allow time for questions and discussions with the lecturers, students will also be allocated a one-on-one mentor. This staff person will meet with the student individually to pray, talk and challenge them as they grow in the Lord. One-on-ones are decided very early in the school so the staff can walk alongside the student on their journey right through lecture phase to re-entry.
Fitness & Well-being
Studying is great for the mind,  but we also know that physical fitness is an important part of healthy living. We have free access to some cardio and weights equipment on base, although students often enjoy walking or running the 2km and 10km loops through the surrounding countryside. Volleyball, football frisbee etc on the large field and joining in the weekly recreation activities are also a highlight for students.
Church
Commitment to a local fellowship is expected of every student and staff member, as this is important to our ongoing walk with God. There are 4 churches in the local community that students can be a part of every Sunday morning. The church is a good place to meet with locals who are very welcoming of new students, and also have a platform outside of YWAM to share testimonies and help with worship and Sunday school.
Assignments
While DTS is very different from school, it is accredited to the UofN, and assignments are done throughout lecture phase. These include weekly journal entries of what you have been learning, 3 book reports and 1 mid term report. The assignments do not have to be in written form, they can be done as creatively as you like.
Local outreach
While living and serving on the base is a great way to grow in community together, we also value being outward focused as a base, serving outside of YWAM as well. Students can attend and minister to teens in the local youth groups and participate in feeding the homeless and hungry at the local soup kitchen.
Work Duties
To promote the development of a servant attitude – essential to any mission service, the students participate in a variety of practical work duties to assist in the community lifestyle. These could include cooking, gardening, building maintenance, and so on. All volunteers take part in these duties alongside students, and this is another great way to connect and process the DTS.
Get Connected
Want to know more or speak with a team member?